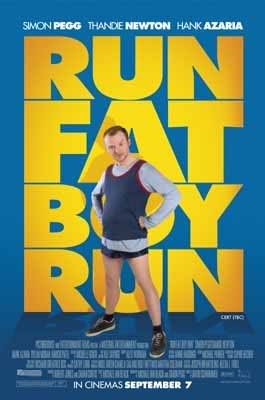 After a very people intensive week I decided to head down to the local Cineworld to catch a film. I decided against Atonement: I needed fluff.. ish. So Run Fat Boy Run it was.
And I have to say I really enjoyed it. I think it was inevitable: it has sport (of sorts), and its British and it has Simon Pegg.
Good film. Its not a rip roaring laugh... its more rom com with a few slap stick beauties. Made me feel much more human again!
Will post more about life here in a bit: just watching rugby!