Yo homies!
It happened.. my birthday surprise was a very coll (and a tad bling) evening! Thanks to all involved, from the financial contributors to the baby sitters (for me; Kate had to make sure I didn't get too bad birthday trauma!), to the planners, to my partner in crime!!
So here's what happened. I went (with Kate) to the cafe of the National Film Theatre. I was very perplexed as to whom I was going to meet (everyone was either out of London or in my bad books so I thought).. and there was Alex!! Now, you need to understand that Alex and I have a good long history of birthday celebration (a notable weekend in Prague being the highpoint.. till now!)
Over champagne he revealed our destination.. the oh-so-bling premiere of GET RICH OR DIE TRYING!
So we toddled off to Leicester Square, ate frozen yoghurt and then swanned down the red carpet (would love to say that flash bulbs were popping all over but alas no!). A little wait and a few words from "50" and we were off!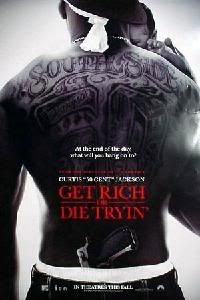 I won't say too much about about the film- kind of 8 Mile meets Sister Act.. but very amusing that Alex and I were probably the LEAST likely people to go see the film.
The evening finished with very swish cocktails at Meza on Wardour Street.. wonderful Mojitos, great goats cheese and a very Ally McBeal piano duel in the background!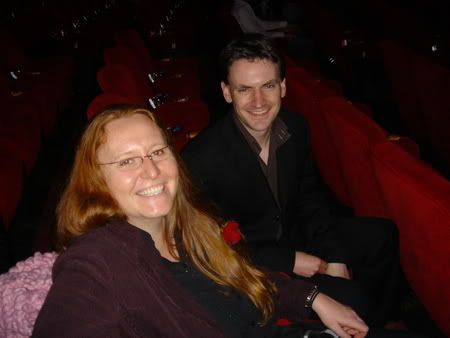 Me and ALex looking swish (check out the straight hair!)
All in all a wonderful evening!!!
Yay!!!!!