We just made a new game: involving this lovely man!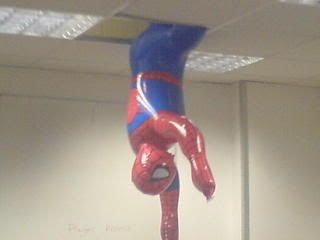 Spidy has been resident in the City BR office for a little while now: in various poses! Today, however, the lovely IT people came down and gave us coasters! Coasters FLY! At Spidy in particular!
So now we have a new sport- you get ten points for getting his head, eight for getting the spider on his back, four for a hand, and two for anywhere else on his body.. anyone want to play!!!!